Some things are only visible in the rear-view mirror. It was only when I was writing the Year in Review 2021 that I noticed the motif that ran through so many of the things that happened: Things had to get really bad before they got really good. This year was an emotional rollercoaster. I could have done without some of the low points, but in the end, they allowed me to grow.
---
What you'll find in this blog post:
What I had planned for 2021 – and how it turned out
I want to make a living off my art: That was the first "this is what I want" goal I could thing of after the last few months of 2020, when I knew above all: things can't go on like this. I can't say exactly how much closer I came to "making a living from art". But I have achieved another goal. "Having art be part of my life" wasn't even on my list, but it's sooo important. The many steps I have taken to make a living from art have done that: I feel like an artist again.
Sustainable transportation: Travelling by train has long been my passion. In contrast, I've always considered driving a car a necessary evil here in the country. And cycling is something I've loved ever since I quit smoking in the first lockdown (and desperately needed to keep myself busy). When unemployment, contact restrictions and expiring MOTs came together in April, I sold my car on the spur of the moment.
Exhibitions: I have resolved to show my art in exhibitions again. The lockdown at the beginning of the year was of course not the ideal prerequisite for this, but: many of my existing works are on show at our vaccination centre since March, and I have planned exhibitions in galleries for 2022 and 2023 (!).
---
My Review 2021
Burnout and New Beginnings – Operation Phoenix
By the end of 2020, I was totally exhausted. Home office and homeschooling together had just drained me completely. On top of that, I had short-time work. First I had to cut back on overtime and then "simply" work less. It may sound strange at first that working less hours contributed to my burnout. That's because my tasks hadn't become less due to the pandemic… I was just supposed to leave some of them "temporarily". So in addition to the stress of getting as much done as possible in as short a time as possible, I had the energy-sapping prioritisation. I had to decide for myself which of the important things I would put off indefinitely. I saw 100 unread emails in the morning and knew that I could only deal with 20 of them.
As a result, I was in 24-hour worry mode. What will blow up in my face next? What am I forgetting right now because I can't keep up? What do I need to do to keep things from becoming completely catastrophic? And on the side, I was supposed to get a completely unmotivated child to do worksheets and video conferences. I couldn't fall asleep of sleep through the night, couldn't concentrate, and started crying out of nowhere.
I know burnout. In 2016 I found out what happens if you ignore it long enough. At the time, I was self-employed and had no security at all. That's why I just kept working for a long time after I actuall couldn't anymore. The result was that I ended up completely unable to work for over a year and had a massive depressive episode. I didn't want it to come to that again, and in October 2020, with a heavy heart, I decided to agree to a termination agreement.
This would mean the loss of the security of a steady income, to which I had happily and quickly become accustomed after a lifetime of self-employment. I would miss my colleagues, and lose the work that gave me so much pleasure while it was still doable. Even though it all worried me, and even though a little voice in my head said, "You'll never get a great job like this again," I made a decision for myself and my health. And this time I did have a safety net. I wouldn't end up straight on Hartz IV like I did in 2016, but had worked up eligibility for unemployment benefits. I even got a severance package, which was very generous thanks to the social plan for single parents.
At the beginning of 2021, I had no idea where the journey was taking me. I could only think in very small steps. Keeping my department running until a successor was found. Writing documentation and training the successor. Apply for unemployment benefits. Not losing my mind. Not crying for a whole day … But even in this state I already had the daring idea that here was the chance for a new beginning. I finally wanted to create art again, and for the first time I had the opportunity to invest in it. After I had half-heartedly applied for 2 jobs, I decided to take care of my presentation as an artist for the time being.
Instagram – where photographers need to go
I'm going to do some social media – that's what I thought in December last year, and I set up an Instagram account. Just going for it is still better than nothing, isn't it? I started by posting my old favourite pictures.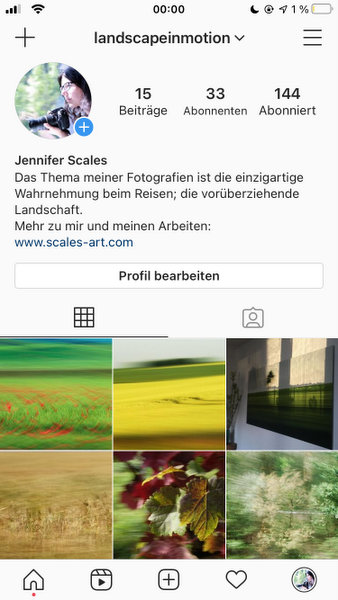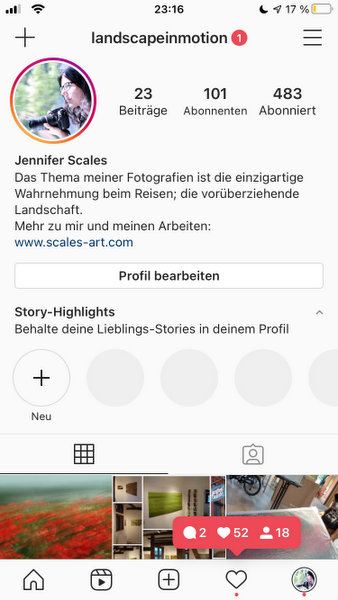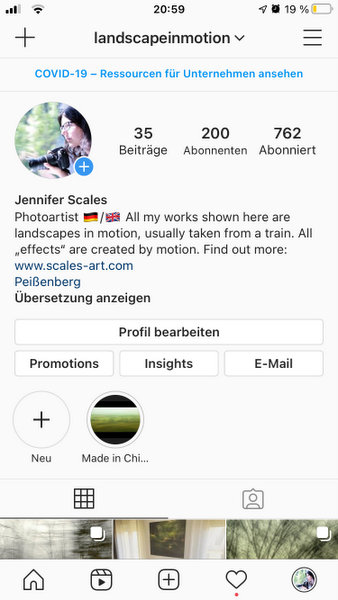 Because I like to delve deep into topics, I researched how social media marketing actually works – and discovered a whole new world. I quickly realised that the morsels of information that you find here and there in blogs or freebies are not enough for me. And just as quickly, it became clear to me that it's no use at all to just post anything…
I gained my first 200 followers with disproportionate effort. I spent hours searching for similar accounts, commenting, liking, and aimlessly puttering around. And then, as my marketing knowledge grew, came the really important question: "what do you actually want followers for?" What are they supposed to do if they like my art? At that point my website was, shall we say, suboptimal….
But an even more important question was the one that a quiet voice in my head kept asking: "How can you even call yourself an artist when you haven't exhibited in 2 years, and haven't even created a single photograph that you would even exhibit in that time?!" It became increasingly clear to me that social media is there to tell a story. And I felt that as an artist I had nothing to tell right now – except maybe tales from the good old days.
And so I put Instagram on hold for the time being – but only after I had used the platform to find a web designer who suited me. Petra from "Digitales für Kreative" was the perfect partner for a complete revamp of my online presence. I felt I needed three things to make Instagram meaningful: new work, a new website and an exciting story.
"functioning" Instagram presence. My small but highly active community is super inspiring and I enjoy it immensely!
New Career Goal: Crazy Cat Lady – First Act
I love cats and grew up with them. I think I was two years old when the first cat moved in with us. For me, cats are part of being at home. Nevertheless, I hesitated for a long time about getting my own. During my studies I lived in an artists' colony, and afterwards in a converted bus… not an ideal environment for a pet. When I got pregnant unexpectedly at 27, I moved back in with my parents – and their cat. My first own flat had no garden, and then thee was my burnout. But since I live in a little house in the countryside with my son, I wanted a cat. In the winter lockdown of 2020, the time had come.
We had decided to get a cat from the shelter to live with us. The Christmas holidays would be the ideal time to get to know our new housemate. And then the animal shelters closed – indefinitely. So in the end it was 2 small tomcats from a farm who enriched our lives in December 2020. They were shy, unneutered, completely wormed and very, very sick. When we went to the vet for the first time, we suspected "feline epidemic". The two of them would not have survived that. But the new year started with steady progress. Maček and Toni became livelier, healthier and more trusting every day. We had them neutered and vaccinated, and they began to explore the garden and surroundings with great delight.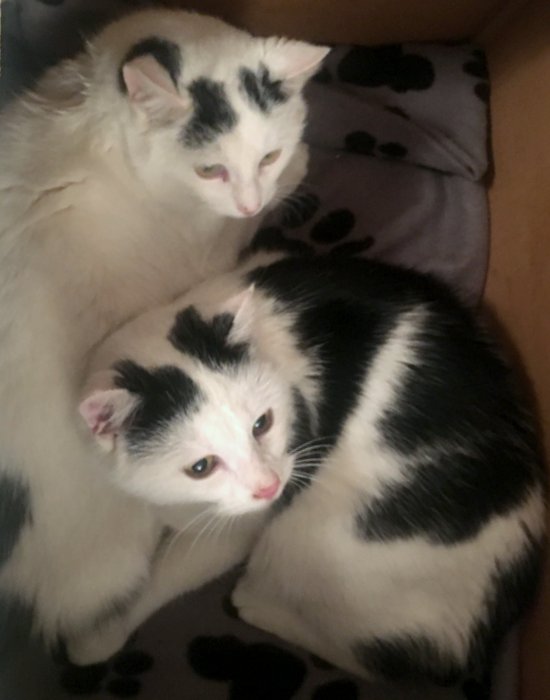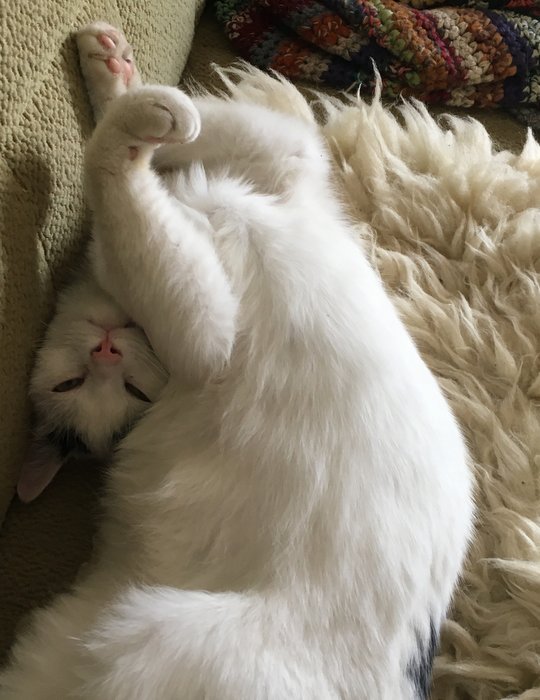 At Easter, our Maček was run over. Just around the corner, in the 30 km zone. A friend had found him on the street in front of her door and notified me. When I picked him up, he was still warm. We buried him in the garden, shedding endless tears. Toni seemed to miss his brother for only a few days, and became more and more trusting. But a few weeks later he just didn't come home. I put up missing pet reports, posted on Facebook, informed Tasso, rang neighbours, searched the neighbourhood… again and again. After a week, I found out via Facebook that on the day he disappeared, a cat had been run over very close by. We will probably never know for sure, but everything suggests that it was our Toni.
Maček and Toni weren't in our lives for very long, but they had a lasting impact on us. We nursed them back to health and they still had a few beautiful months in which they were loved. It tore my heart apart, and my son's too, that they were run over, and just weren't there anymore. Even as I write about it now, the tears well up again. I am glad to set up a small memorial for them here.
If you want to do something good this year (or at all): Tasso is a non-profit organisation with the vision that no animal is lost and no owner has to remain in the dark. They have a 24-hour hotline where super committed volunteers are there with advice and action and an open heart when an animal disappears. I have experienced so much support there that this year I gave the biggest single donation of my life. If you also want to donate or get more information, check out Tasso!
Exhibiting Where the People are – Art in the Vaccination Centre
Where do you show art if no one is allowed anywhere? I would love to say that this was my idea… but it wasn't. At the beginning of the year, it wasn't at all clear to me what I wanted to do professionally. I started looking around on job websites and in my extended network. In the process, I discovered that an old acquaintance had founded a super interesting start-up – Bean Bros. Even though the open position that was advertised was ultimately not for me, we took the opportunity to talk on the phone again. We also talked about art and exhibitions. Thank you, Wolf, for giving me the idea to ask the local vaccination centre whether there might be a place for art there!
The vaccination centre of the district Weilheim-Schongau is in my hometown Peißenberg and is run by the Johanniter. I researched my way to the press office and presented my idea. A short time later we had the first on-site meeting, and I could again feel that promising anticipation that always seizes me at the sight of white walls. In addition to my photographs, we also put up a wonderful exhibition of children's self-portraits in March. With the active support of the medical director, Dr Christoph Wittermann, as well as Christian Achmüller, administrative manager of the vaccination centre, and Kristina-Désirée Reinelt, the press speaker of the Upper Bavarian Regional Association, we brought colour into the former hospital.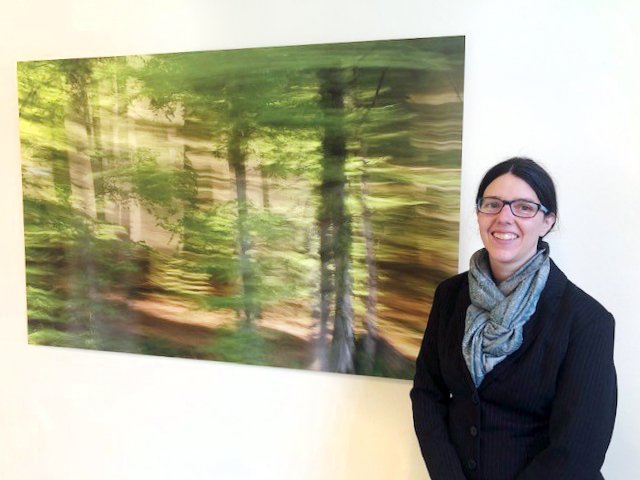 For the exhibition at the Impfzentrum, I didn't have any new works printed, but emptied my stock completely and selected which motif would fit where. This made me realise again what I have accumulated in 12 years of presenting art (my first solo exhibition of Landscapes in Motion was in 2009). I have sold well in some cases, but there are always works "left over" after exhibitions. Even though I still love them, I always have new motifs printed to show them in new places. I produced in this wonderful large print of "Lichter Wald" you can see behind me for an exhibition in Heidelberg in 2014. 100×150 cm is too big for most flats (I was told …), but unbeatable for the effect of the picture.
How Much Website Can I Build Myself?
My domain www.jennifer-scales.de has been mine since 2007. In the beginning, I had a website programmed by a friend. It was super nice, but very difficult to update (well, impossible for me). Around 2015, I put my first modular website online – it was easy to maintain, but not very fancy… I then gradually added a shop where I offered calendars and posters of my motifs – both not very successful.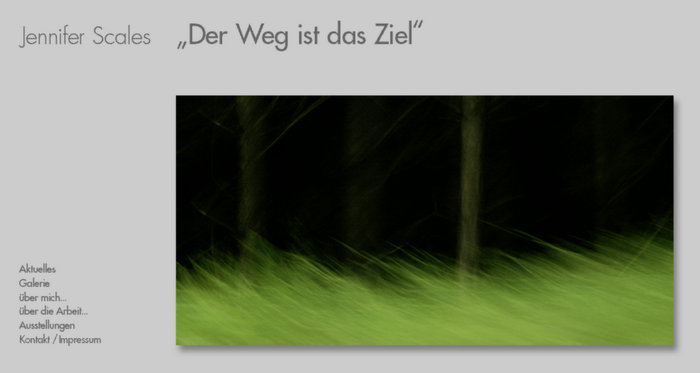 In early 2021, two factors came together: The realisation that I should put my one clickable link on Instagram to good use. And the severance package I would get. I'm not going to make a secret of it: I've never had so much money at my disposal before in my life, and I was excited about the idea of having an expert on my side.
I had found Petra via Instagram. A web designer who immediately appealed to me with her clear, structured communication and who had completely convinced me in the initial online meeting. We would creat my dream site in WordPress. Since I didn't want to stretch my budget despite everything, I learned to do the diligence work myself under Petra's expert guidance. And so I created portfolio pages and populated them with images, got to grips with the shop and created products, while Petra made sure everything worked, made sense and looked beautiful. I wrote and translated texts, selected images, researched shipping options and made friends with the technology.
It was a monster project, but one that gave me an incredible amount of pleasure. The website is far from finished, and probably never will be. For example, I have only recently set up the blog, and it is not yet fully optimised – I am glad that my expert in the background is still available to me. There are still some placeholder texts in the portfolios, and in 2022 many new motifs will find their way onto the website. So far, there is not a single one from 2021.
Unemployed in fine weather – ideal for life without a car
I hardly drove at all in the first few months of the year – so little that my good old Polo sometimes wouldn't start at all. And where to? I only rarely had to be on site for work. I prefer to do my shopping by bike anyway, and all other appointments had fallen victim to the contact restrictions. I had been officially unemployed since 1 April, and my MOT would have expired in May. I had actually planned to buy a used electric car with my severance pay. But since I had just decided to invest heavily in my website and a new camera, I dared to experiment: I simply sold the car (which was surprisingly much easier than expected – but that's another story) – and got myself a second hand e-bike. That was in mid-April, and I thought spring was the perfect time to switch to a bike. The next day it started snowing, but that was only a short setback.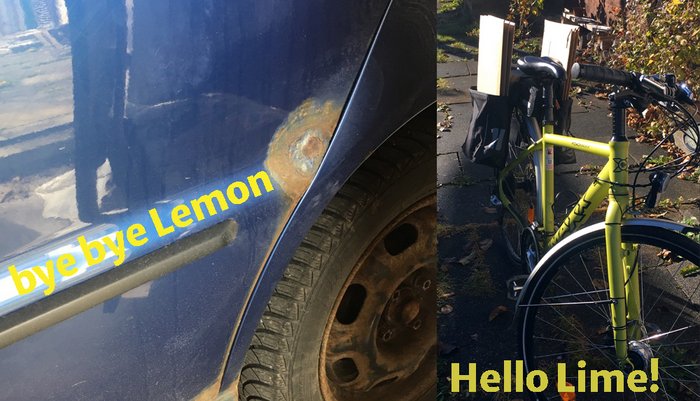 In fact, over the summer 95% of my mobility was easily done by bike or public transport. I finally found a GP in my home town, because 7 km and 300 metres of altitude are no fun when you're sick, even on an e-bike ;-). My self-employment ran completely from home, and gave me the flexibility to just cycle to the shops when it had just stopped raining. If I actually needed a car once or twice a month, I could usually borrow one.
I had calculated in advance that I might need a taxi now and then, but I was always able to organise everything privately. The more life opened up again, however, the more organisation there was. My son's weekly appointment in the neighbouring town – which is neither accessible by public transport nor by bike without riding on dangerous country roads. Class reunions and family visits that were possible again. Taking green waste to the recycling centre or cats to the vet. In the countryside, a car is sometimes really neccessary.
Since October I have a car again – and it has become a combustion engine again. It's my dear neighbours' second car, which I had borrowed from time to time over the last few months. Now it's mine and they borrow it occasionally. Does that mean the experiment has failed? I wouldn't say so. My life is now optimised to function without a car – or with as little car as possible. My new "runabout" is insured for 6,000 km a year, and I am optimistic that this will work out well. I used to drive an average of 20,000 km a year. In the meantime, I had also looked at what car-sharing options are available in the countryside. What is available here, however, was neither financially nor organisationally interesting for me. Instead, I am now contributing to a private share economy, and I am very satisfied with the current situation.
Crazy Cat Lady – Zweiter Akt
After our two cats were run over, there was a big void at first. But after the time of grief and dull pain, we realised that we didn't want to live without a cat. Road traffic is simply the greatest danger for outdoor cats, but not for everyone equally: Female cats are less likely to be run over than male ones, and after about 2 years of life experience, the risk decreases considerably. So we would look for a cat that was less at risk. In the meantime, it was also possible to drop by the Animal Shelter Schongau again with an appointment, and so the next adventure began.
Chipsy was probably born wild around 2016. She most likely had no contact with humans until she was hit by a car and badly injured in early 2019. Fortunately, someone took her to the animal hospital where, among other things, her broken jaw was set. As no owner could be found, she went straight to the shelter. There she has seen many other cats come and go, only no one wanted Chipsy.
She learned that the staff meant her no harm – at least to the extent that she stayed in the room when the food was brought in. But she never let anyone touch her or even tolerated anyone near her. If she had to go to the vet, she was brought in with a net and gloves. I had read the profile on the shelter's website, and fell in love. This was my heart's cat; she would finally be happy with us and I would tame her, just as I had tamed our boys from the farm….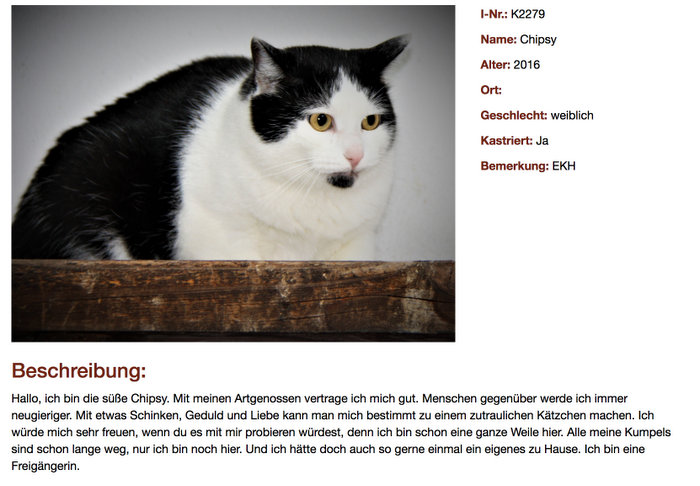 Life is what happens while we make plans…. Chipsy sat under the cupboard the first night. Then she discovered how to disappear into the back of my old buffet, and then she sat in it. All day. Every day. Or at least as soon as she heard someone in the next room. At night she came out to eat, during the day nothing was touched. I tried 30 different kinds of cat treats – she spurned them all. At that time, I called the shelter regularly and spent hours on the internet looking for good tips. Here you can read about my first weeks with Chipsy, documented in detail in my "Taming a stray cat" thread in the animal forum.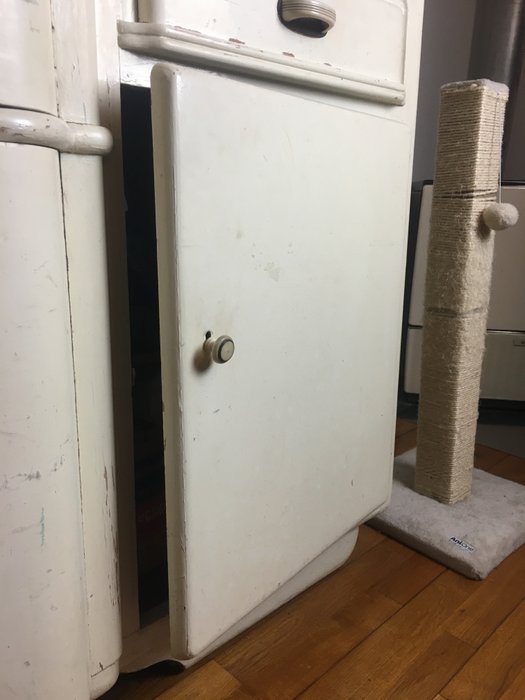 When after 4 weeks there was still no progress, I was ready to try the only tip left: get a well-socialised cat from whom Chipsy can learn how to live with people. After a short enquiry at the animal shelter, two things were clear: Firstly: good idea, could work. Secondly, there is no "people-oriented" single cat in the home at the moment. But there was a couple, similar in age to Chipsy who had just arrived at the shelter. That's how Panda and Leia came into our lives, and I couldn't now imagine it without them.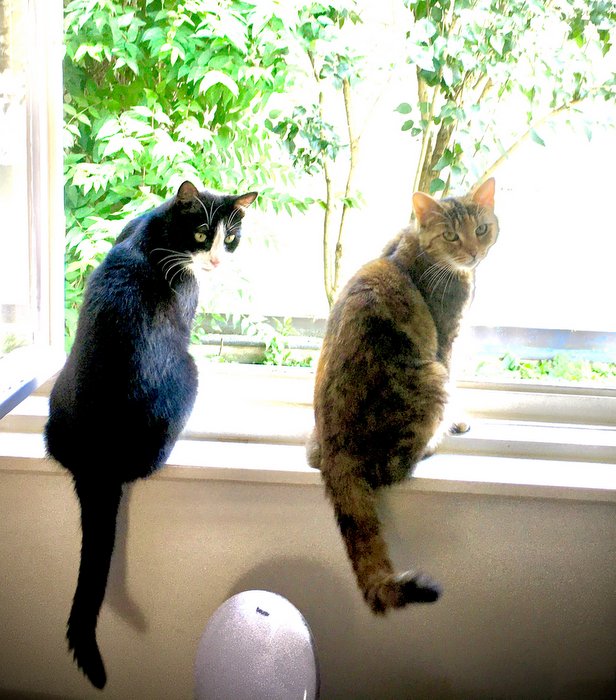 Long story short: Chipsy relaxed considerably with the presence of the other two. So much so that shortly afterwards she sneaked past me (!) during the day (!) and pushed open a window to escape. I thought we had lost her forever. I was so afraid she would never want to have anything to do with people again after the years of deprivation. But after two worrying days, she started coming into the house at night to eat. Then at some point she would also come in in the evening, when I was around. Our story with Chipsy is the classic example of how far tiny steps can take you. She got a bit of tuna every evening, and I sat closer to her little plate by the centimetre. At some point I was allowed to touch her briefly while she was eating. In the meantime, Chipsy lets me stroke and cuddle her carefully, and the colder it gets, the more time she spends at home.
Our family is complete. Mother, son and three cats. Hardly a day goes by that we don't have this or a similar conversation at home:
"Our cats are soo cute!"
"Yes, we really do have the best cats in the world."
"Chipsy has become so trusting! Remember how she used to hide in the cupboard?"
"I can't imagine how we ever lived without cats."
My New Camera – Everything is More Fun with Good Equipment
For the last few years I've been shooting with a mediocre camera and a cheap lens. For my landscapes in motion, this was unproblematic. Low light intensity doesn't matter at all if you need long exposure times anyway. Absolute detail is not possible in my pictures anyway. I have had larger prints made for exhibitions, and I am extremely satisfied with the effect of the pictures, even in formats up to 2 metres.
But whenever I wanted to photograph something else, I got annoyed. Good equipment alone doesn't make good pictures, but with bad equipment, photography is simply no fun. In fact, I documented my family life much more often with my smartphone than with my SLR.
What kept me from investing properly? For a long time I simply didn't have the money. A good all-round lens easily costs upwards of 500 euros (and the sky's the limit). And actually, I would have needed a new camera body to go with it. When I signed the first work contract of my life in 2018, I was still convinced that I would go back to making art on the side. With a fixed income and only 20 hours of work per week, that shouldn't be a problem. The reality is: I haven't done a single artistic project. Not a single one!
It couldn't go on like this. Having decided to be an artist again, I knew that now was the time to invest. Instead of doing my own research, I called an old friend who is a photographer himself. He told me what was on the market right now and what might work well for me. I thanked him and bought exactly that. Networking and trust simply make life better! Since May I am the proud owner of a Sony Alpha 7 III R, with a fantastic 24-105 mm lens – thanks Gernot! For the "baptism", I bought a Bayernticket, and just took the train for a whole day.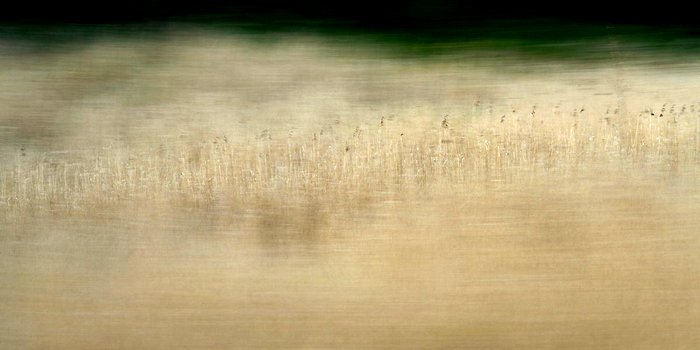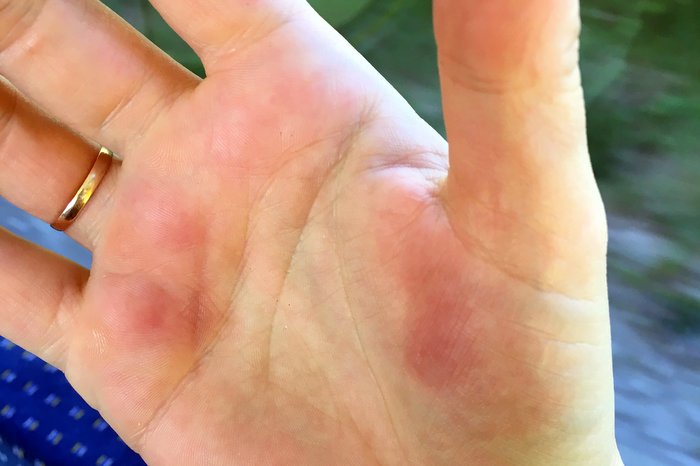 Ein Vollformatchip und eine gute Optik machen so viel aus. Der Vergleich zu vorher ist ein Unterschied wie Tag und Nacht. Im August habe ich ein großes Familienfest, anlässlich des 85. Geburtstages meiner Großeltern, mit meiner neuen Ausrüstung dokumentiert. Dabei habe ich meine Freude am Fotografieren wiederentdeckt! Ich hatte mir jahrelang selber erfolgreich eingeredet, dass ich nicht gerne Menschen fotografiere. Aber wenn die Ergebnisse so aussehen, dann ist das der schönste Job der Welt! Noch kurz bevor ich auf meine Europareise aufgebrochen bin, habe ich aus den Bildern des Familienfestes ein Fotobuch zusammengestellt. Dieses Buch hat viel dazu beigetragen, dass ich mich dieses Jahr getraut habe, in die Markenfotografie zu gehen.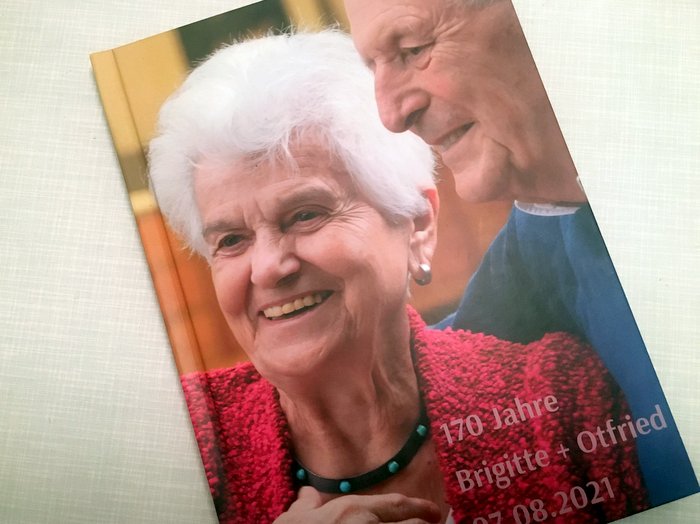 Connecting Europe Express – bester Zug der Welt und Achterbahn der Gefühle
A train that travels all the way through Europe in 36 days – unbelievable! The one project of this year that gave me a real rollercoaster of emotions. I found out sometime in spring that 2021 is the Year of Rail and that the EU Commission is sending a special train across Europe. 26 countries in just over 5 weeks! As soon as I heard about it, I was convinced: I have to be on board this train! I have been photographing the beauty of the world through the train window for over 15 years – this train was made for me! I got behind it with a tenacity I hardly know from myself. I tried the official e-mail address again and again. After getting nowhere there, I researched further and, after many unsuccessful enquiries, finally wrote directly to the EU Transport Commissioner…
HIP HIP HURRAY – I'm on Board
Just before I would have given up hope, a few weeks before the start of the Connecting Europe Express, I finally got a response. A few phone calls later, I had the secret registration link, and registered for all the legs. Along the way, I feverishly organised childcare for my son for almost 6 weeks that I would be away. And 2 weeks later, in mid-August, I got the official confirmation: "Thank you for registering for the Connecting Europe Express – On Board, starting on September 2, 2021. Your registration has been approved by the European Commission." WOW! I could hardly believe my luck! Oh no, I couldn't believe it at all! I would be part of the coolest train journey in the world!!!! Absolutely elated, busy planning, excited as hell, booking flights, organising couchsurfing, doing happy dances, bringing forward my 2nd vaccination so that I would be complete before the start of the trip, researching routes, excited,…
A SLAP IN THE FACE – Last-minute cancellation
10 days before the train departs, I have an email in my inbox. The bottom line: my art is not a good representation for the project, and unfortunately I can't go…. Even just thinking back on it makes me feel paralysed again. WHAT? HOW? BAD DREAM? I can't believe it. I lie in bed crying for hours. I don't know what to do…
The next day I get up the nerve to make a phone call. Apparently there is a problem with the capacity of the sleeping berths for the overnight trips. I offer to sleep sitting up. It doesn't work. I don't understand why. In the end I am allowed to come along until the first overnight trip, half way. At least.
Actually, I should now continue planning, packing and rejoicing. But I'm sitting in a deep hole of depression. I can't bring myself to do anything, and I want to give up completely. Until the last minute, I was actually afraid of finding out on the platform in Lisbon that I wouldn't be allowed on the train at all. The first few days on board I just felt like an unwanted piece of luggage, and so bad and out of place. But I'm so glad that I didn't give up.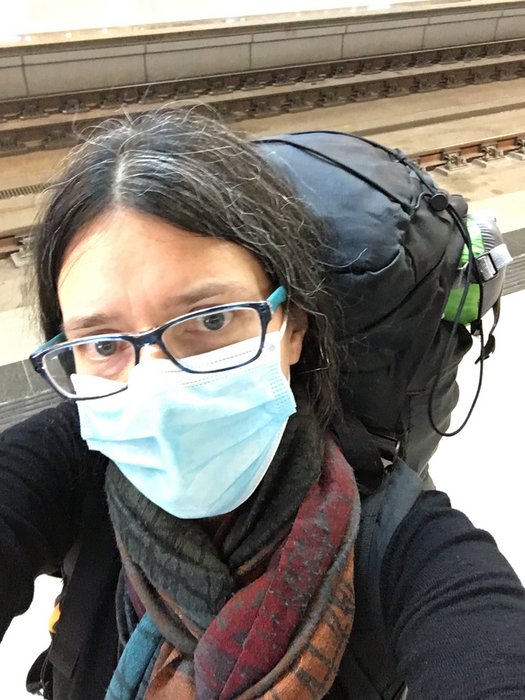 ARTIST IN FLOW – The Journey of a Lifetime
The landscapes of Portugal and Spain outside my window and the beauty of the first moments I captured helped to ground me. The friendly welcome of my first Couchsurfing host in Madrid and the first nice encounters on board did the rest. I was on the adventure of a lifetime, felt at home on board and could do what I love most. I started sharing on Instagram not only my landscapes in motion, but also the artist and the stories behind them. I was in FLOW… If you're curious, check out my story highlight "Connecting EU" on Instagram: it tells the whole journey in fast-forward.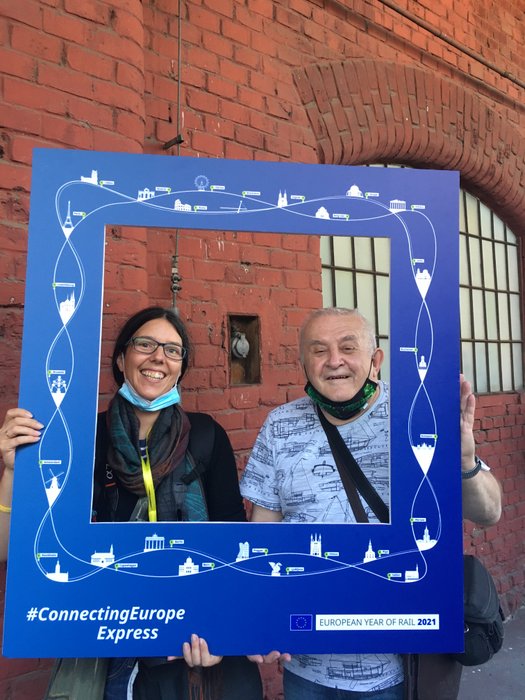 Finally Another Calendar, This Time as a Community Project
When I returned from my trip at the end of September, it was high time. I have had a calendar printed with my favourite motifs almost every year since 2007. Usually in a limited edition of 100. To sell 100 calendars (or 80, because I give away at least 20 every year…) you should a) start early enough and b) ideally plan an end-of-year exhibition. Neither was the case, but I really wanted to publish a first compilation of my Connecting Europe Express images. It has never been easy to choose the 12 or 13 images that should go into the calendar, but I have never had such a a huge number of shots to choose from as I did this year.
First of all, I made it easier for myself with a certain structure: I photographed 13 countries, so I would produce a calendar with 13 motifs, one favourite from each country (1 cover picture plus 12 months). So it was "only" a matter of choosing the best picture from each country. And for that I got my Instagram followers on board: I curated the images of one country every day, shared my 8-10 favourites on Instagram, and asked my followers to vote for their favourite image.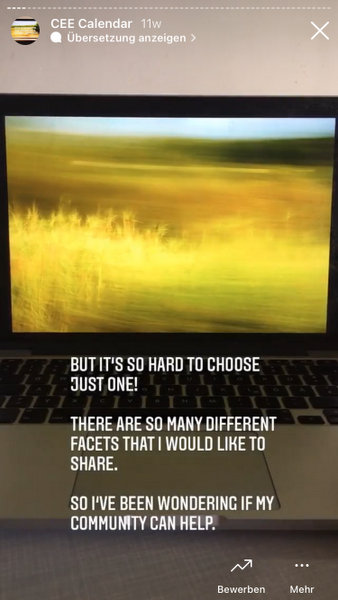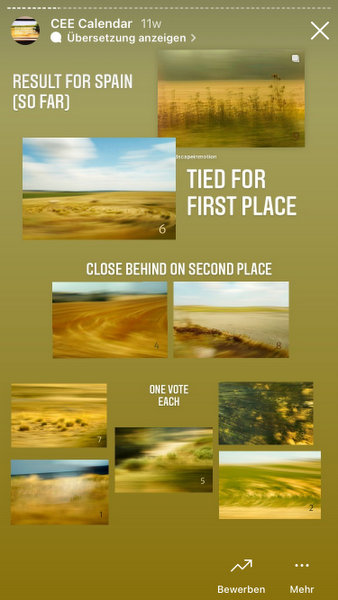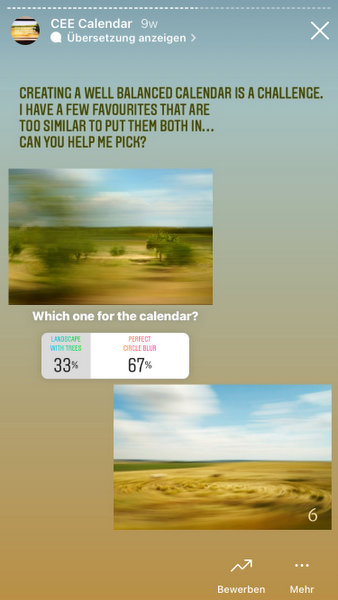 So after 2 weeks I had decided on the motifs for my calendar! It was more fun than ever before and brought one or two surprises to light. I only chose motifs that I found really exciting myself, but sometimes there were crowd favourites that I would not have expected. It is a very special charm of social media that these platforms allow real-time exchange with the target group. And because swarm intelligence is so great, and thinking up titles is not my strong suit at all … I started another participation project. Let's find names for the motifs.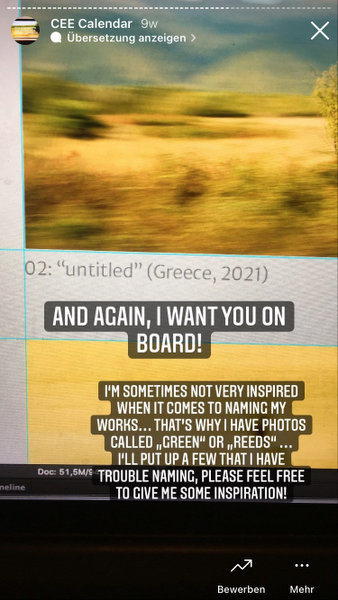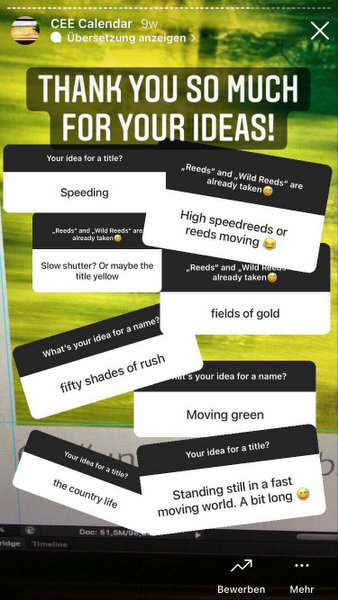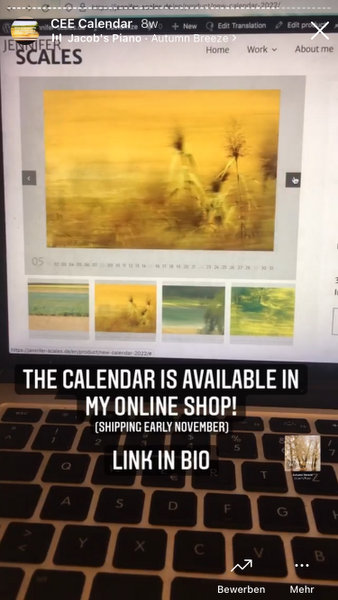 Der Kalender ist gedruckt und verfügbar. Wieder in einer Auflage von 100 Stück, und wie immer handsigniert und nummeriert. Ich war tatsächlich ganz schön spät dran, ich habe überschätzt, wie viele Verkäufe über Instagram zustande kommen würden, und ich hatte keine Ausstellung, von der Leute gerne etwas mit nach Hause nehmen. Worauf ich hinaus will? Es ist 5 Tage vor Weihnachten, und ich habe noch mehr als die Hälfte im Lager… Wenn du eines dieser Meisterwerke besitzen willst, oder einfach nur virtuell durchblättern: Hier kommst du zum Kalender in meinem Shop.
Nächstes Jahr werde ich ein wenig anders an das Thema herangehen. Ich werde früher Verkaufsstellen im "echten Leben" mit einbeziehen, und hoffe, dass auch wieder Ausstellungen möglich sein werden. Dieses Jahr habe ich unseren lokalen Buchladen Peissenbuch als Vertriebspartner gewinnen können. Mal sehen was möglich ist, wenn ich nächstes Jahr mit mehr Zeit und Plan an die Sache herangehe.
I'm Doing Marketing Now – and Suddenly It's All Coming Together
The idea of making a living from art turned into a completely different business idea. The more I studied marketing topics, the more curious I became to learn more. I devoured blogposts, professional articles and podcasts, got books and took courses. As I implemented what made sense to me for the art, more and more knowledge accumulated in the back of my mind about marketing strategies that would work much better for other business models.
When a friend of mine – the best cook I know – decided to start her own business, I was immediately hooked. Her business idea of offering home-cooked, wholesome postpartum food by mail order was just fantastic. Not only because cooking, fresh food and finished meals are such gratifying subjects for brand photography. But also because a complete marketing strategy immediately appeared in my mind's eye. While Tanja was working out her business plan, I designed the concept for the online presence.
Everything just came together here. My love of photography, my experience with copywriting, all my new knowledge about (content) marketing, and the joy of strategic planning. If that was work, then I wanted more of it!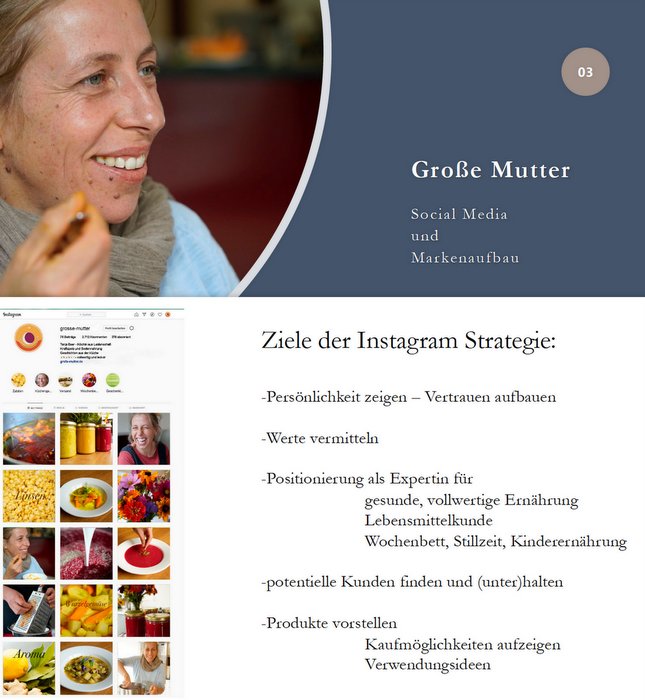 Ich hatte mir in den Monaten der Arbeitslosigkeit immer wieder überlegt, zurück in die hauptberufliche Selbständigkeit zu gehen. Aber irgendwie hatte ich auch Angst. Angst davor, wieder in einen Burnout zu rutschen. Angst davor, nicht abgesichert zu sein. Angst davor, im Homeoffice zu vereinsamen.
Aber: Ich hatte noch einen Bestandskunden, der auch in Zukunft immer wieder Texte für seine Webseite und seinen Blog brauchen würde. Ich hatte Lust, mich als Fotografin auf dem Markt zu positionieren. Ich wollte mein Wissen über Marketing anwenden und ausbauen. Und vor allem wollte ich einen Beitrag dazu leisten, dass Unternehmerinnen erfolgreich sichtbar werden. Je länger ich mit der Idee schwanger ging, desto attraktiver wurde sie.
Nach kurzer Rücksprache mit dem Arbeitsamt war auch der Weg klar: Obwohl ich nebenberuflich bereits selbständig war, stand mir die Möglichkeit offen, einen Gründungszuschuss zu beantragen. Damit wäre für das erste halbe Jahr unser Lebensunterhalt gesichert, und ich könnte die Selbständigkeit ohne Stress anlaufen lassen. Und ich würde ein Gründungs-Coaching bekommen.
Und so habe ich, im 18. Jahr meiner Selbständigkeit, zum allerersten Mal einen Businessplan geschrieben. Mein Coaching bei Herrn Kopsch von NSBE in Weilheim hat mir geholfen, meine Inhalte und Finanzen realistisch zu planen. Nebenher habe ich die erarbeiteten Ideen, Pakete und Inhalte direkt in einer Baukastenwebseite festgehalten. Mein neues Businessbaby trägt den Namen "Marketing mit Inhalt" und ist unter www.marketingmitinhalt.de für die ganze Welt zu sehen. Die Webseite hätte ich nicht zwingend gebraucht, um zu starten; aber irgendwie fühlt es sich mit einer Online-Präsenz "echter" an.

Wir haben mit einem gewissen Zeitdruck gearbeitet. Um einen Gründungszuschuss zu bekommen, müssen noch mindestens 5 Monate Restanspruch auf ALG 1 bestehen. Da ich mich zwischendurch für einige Wochen Projektarbeit und die Reise mit dem Connecting Europe Express aus der Arbeitslosigkeit abgemeldet hatte, ging sich das gerade so aus. Ich würde allerdings noch vor Weihnachten gründen müssen.
Diese Deadline hat mir dabei geholfen, etwas umzusetzen, was mir wirklich schwer fällt: Dinge einfach machen, ohne mir den Kopf darüber zu zerbrechen, ob es perfekt ist. Mit 20% Aufwand 80% des Ergebnisses erzielen, und mit diesen 80% glücklich werden. Ich neige zum Perfektionismus, aber immerhin ertappe ich mich mittlerweile dabei. Und das ist gut so, denn dieses Business will ich nachhaltig gestalten. So, dass ich ohne auszubrennen unseren Familienunterhalt verdienen kann.
Daher habe ich auch ein Motto über mein Business gestellt, das ich zum 13.12. als hauptberufliche Tätigkeit angemeldet habe: Done is better than perfect.
---
My favourite Blog Post in 2021
Blogging is new to me, and so far I have mainly started writing about the Connecting Europe Express. But there is one topic that has been close to my heart for a long time:
My enthusiasm for railway history and the 19th century was sparked when I came across a quote by Victor Hugo from 1837. In a letter to his daughter, he described his perception on his first railway journey – and I felt that he was putting my photographs into words. The fact that railways and photography started their triumphant march almost simultaneously has fascinated me for a long time, and now I have finally taken the time to put it all together. Welcome to my niche – where railways and photography make history together!
---
My year 2021 in figures (as of 11.12.2021)
Amount of data – photos of landscape in motion: 231.17 GB
Instagram Follower: 368 (the all time high was 447, but I just removed all the obvious fake profiles).
Accounts reached on Instagram (04.-10.12.2021) : 1,595
Biking: 65:52 hours, 761 km, 3,840 metres altitude difference
Kilometre reading car: 137,442 km
Facebook page: 256 people liked this, 245 people subscribed to this.
Podcast episodes listened to: 537
My email list: 21 subscribers. If you want to help improve this inglorious state of affairs: Subscribe to my newsletter!
Blog posts published: 5
---
What Else Was Going On: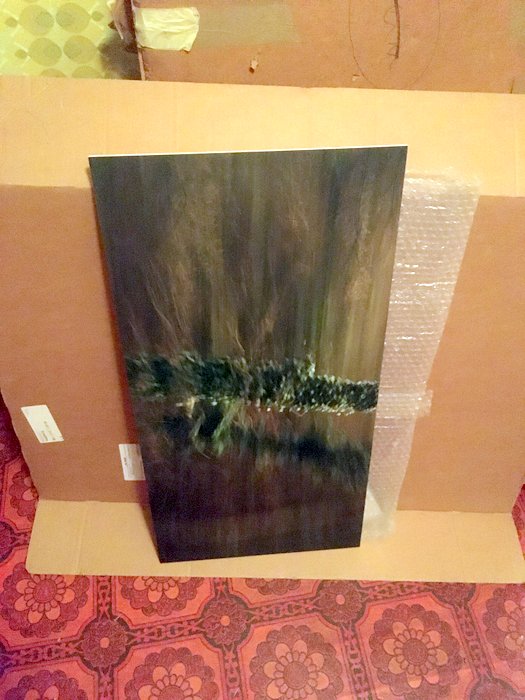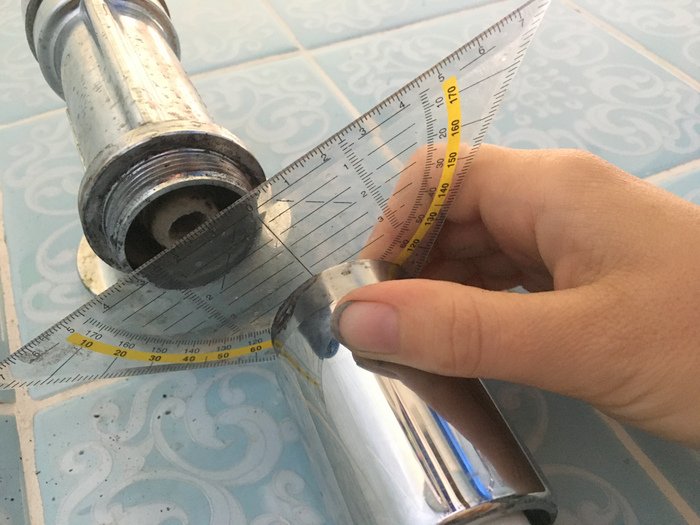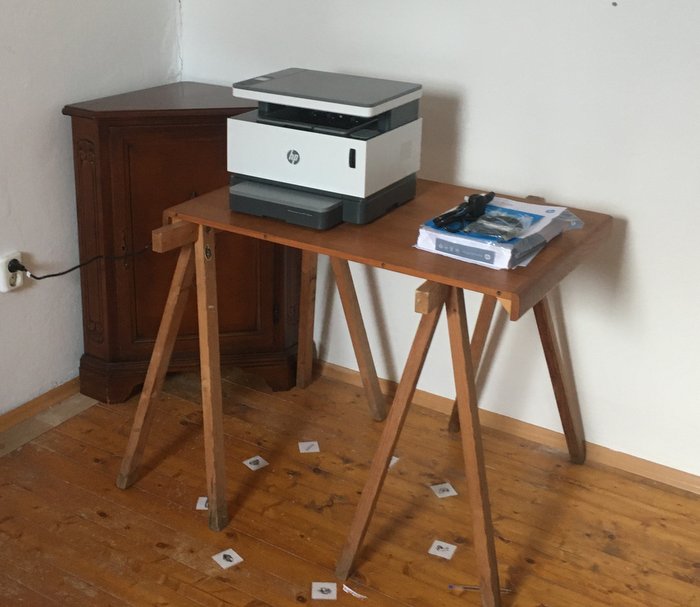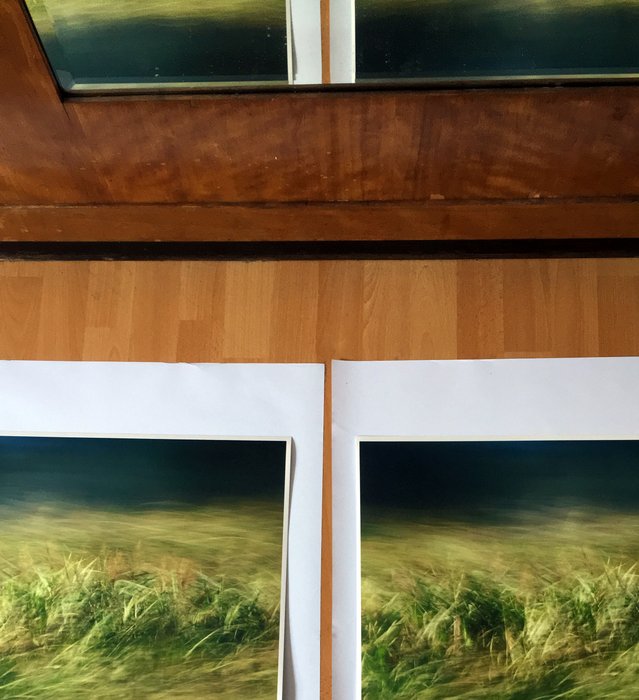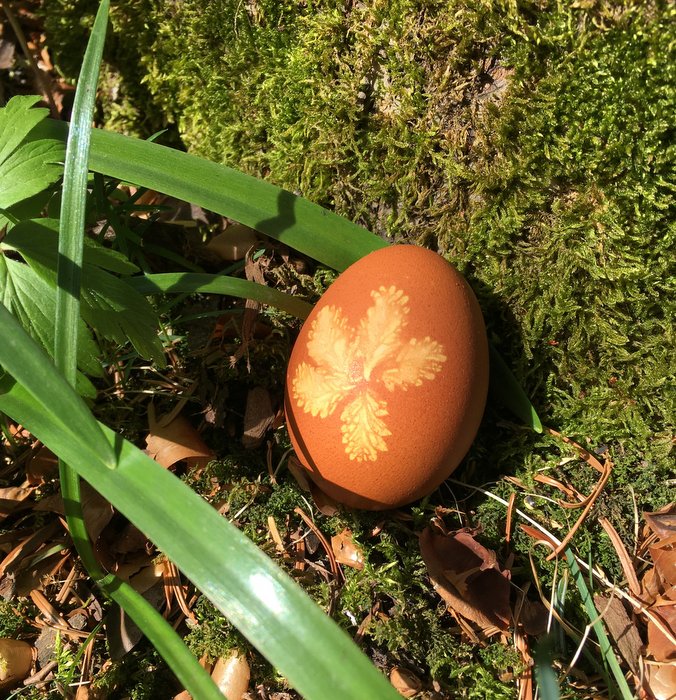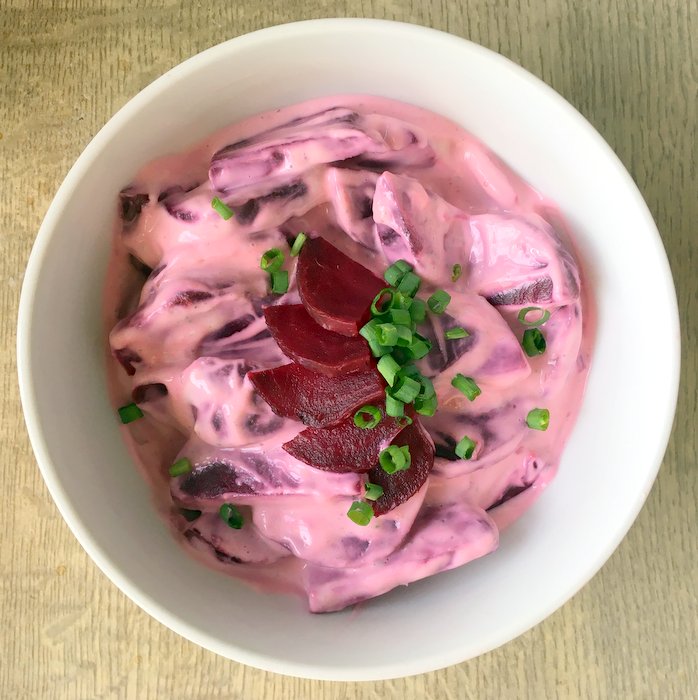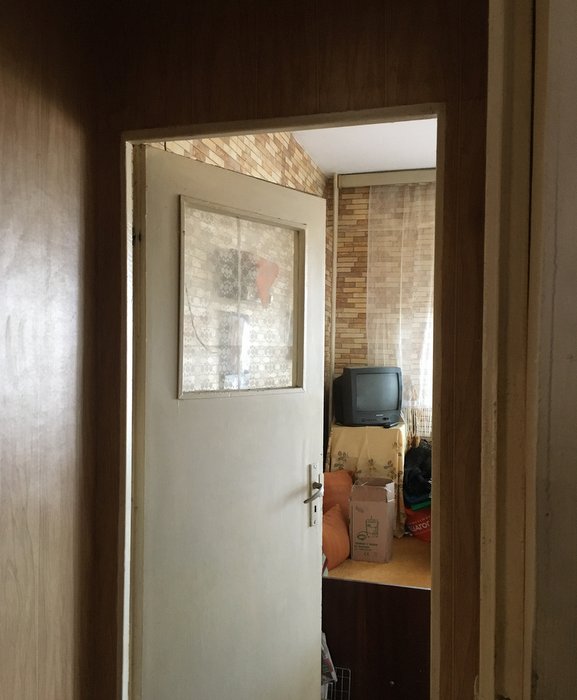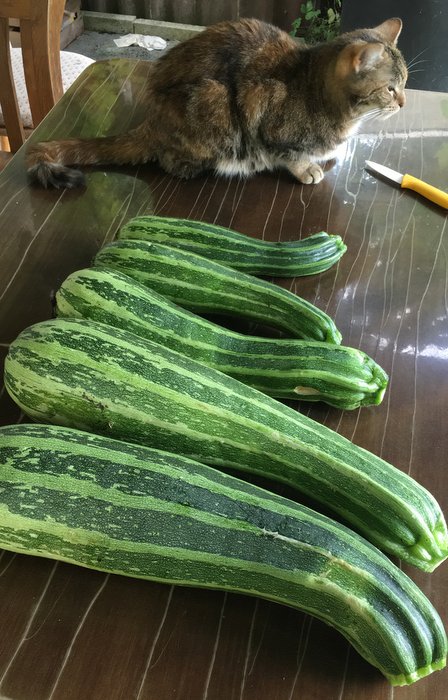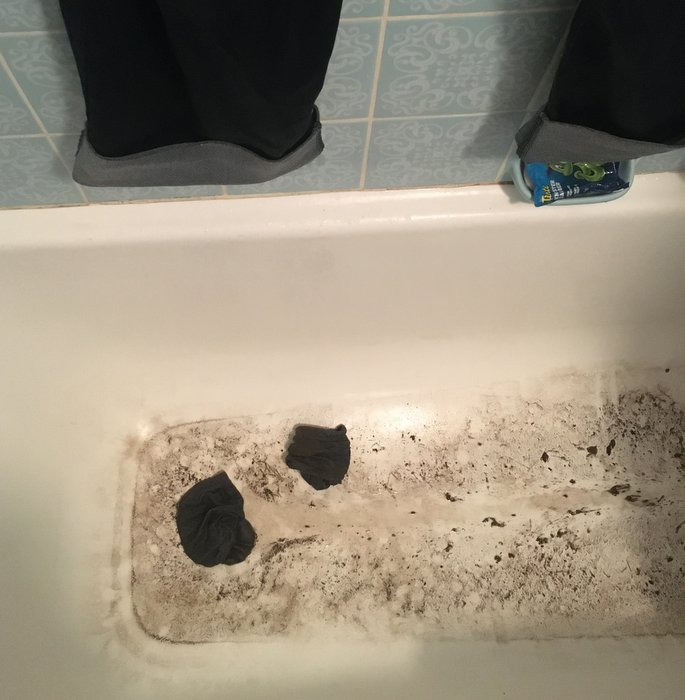 ---
What's in Store for Me in 2022?
I am starting my business "Marketing with Content". After a week of uncertainty (during which I had already set up my own business), I received the confirmation for the start-up grant. So I have 6 months from now to make my business so profitable that we can live well from it as a family. It will definitely be exciting. My goal is to earn our living with joy, in part-time and without the risk of burnout.
Exhibition at Blickfang Gallery Blickfang Gallery is the wonderful workshop-gallery of my favourite goldsmith Gottlinde Singer. For almost 20 years she has been showing her enchanting works there together with selected art. Next June she celebrates her anniversary, and I get to be there. I wouldn't swear now that I exhibited there in her first year, but our collaboration goes back quite a long way!
Interrail – to Scandinavia by train. In 2021, I travelled to 14 European countries by train, 13 of them – Southern and South-Eastern Europe – on board of the Connecting Europe Express. I plan to travel and photograph the rest on my own. This year in the summer holidays, we're heading north by Interrail. My son, who has chosen Scandinavia as a destination, will get a railway map of Europe for Christmas… So we can spend the next few months planning our itinerary.
My mission statement for 2022: Done is better than perfect! By the way, this already applies now, and also to this blogpost. It is important to me to publish it on on December 20th together with everyone else from the #Jahresrückblog21 group founded by the the fantastic Judith Peters aka Sympatexter. I'm writing this sentence on the evening of 19.12, with a sore neck from working at my laptop for so long, and knowing that there's bound to be a typo or two hiding here. Even if all the texts are in place, I'm sure there's still something that could be worded better. But: It's done! and isn't that way better than perfect?